PARTNERSHIP ANNOUNCEMENT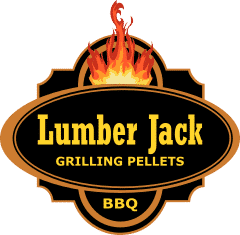 The Canadian BBQ Society (CBBQS), in partnership with Lumber Jack Distributor Canada, is proud to announce a new program that will benefit members of the Canadian BBQ Society. Several of our board members have been avid users of Lumber Jack for many years, and we're proud to align ourselves with such a high-quality product.
Beginning in March 2019, this partnership will offer CBBQS members:
Sponsorship of 10 CBBQS BBQ teams: 200 lbs of pellets, shipped free, to a local freight terminal in a major center. Details will be announced.
Opportunity for a 1-time giveaway of twenty (20-lb) bags of pellets, with shipping included
Miscellaneous exclusive online specials for CBBQS members through the year
15% discount off all retail product pricing, and special shipping rates, from lumberjackpellets.ca. This offer is available to all CBBQS paid members.
$25.00 online coupon for all new paid members to be used on lumberjackpellets.ca. This offer can't be combined with other coupons, and does not apply to sale / clearance items.
We are looking forward to seeing more teams cooking with Lumber Jack!
---
New Website Launched!!
We are happy to announce the launch of our new Website Platform. A Platform developed with our members in mind, upgraded scoring system to reflect both the existing scoring series and the new Backyard Series. All while allowing our members to better connect with BBQ online. Check out your membership account for futher member only benifits
---
CELEBRATING OUR 2018 CHAMPIONS
As we close out 2018, we'd like to take a moment to acknowledge our 2018 Provincial and Canadian Champions!
---
---
CBBQS Team of the Year – Russell & Janice Smella, SmellaQue
---
Finally, we've established a new Rookie of the Year award, awarded to an active CBBQS Member team competing in their first year, in a sanctioned four meat competition, where the head cook is competing as head cook in their first season! Winners will be determined annually based on overall CBBQS rankings at the end of the year.
Congratulations to Ryan Durand, Nathan Howse, & Derek Durand from Dos Smokin Bros!
Congratulations to all of our 2018 Champions!