Canadian BBQ Championship
---
Our National Champions
---
How It Works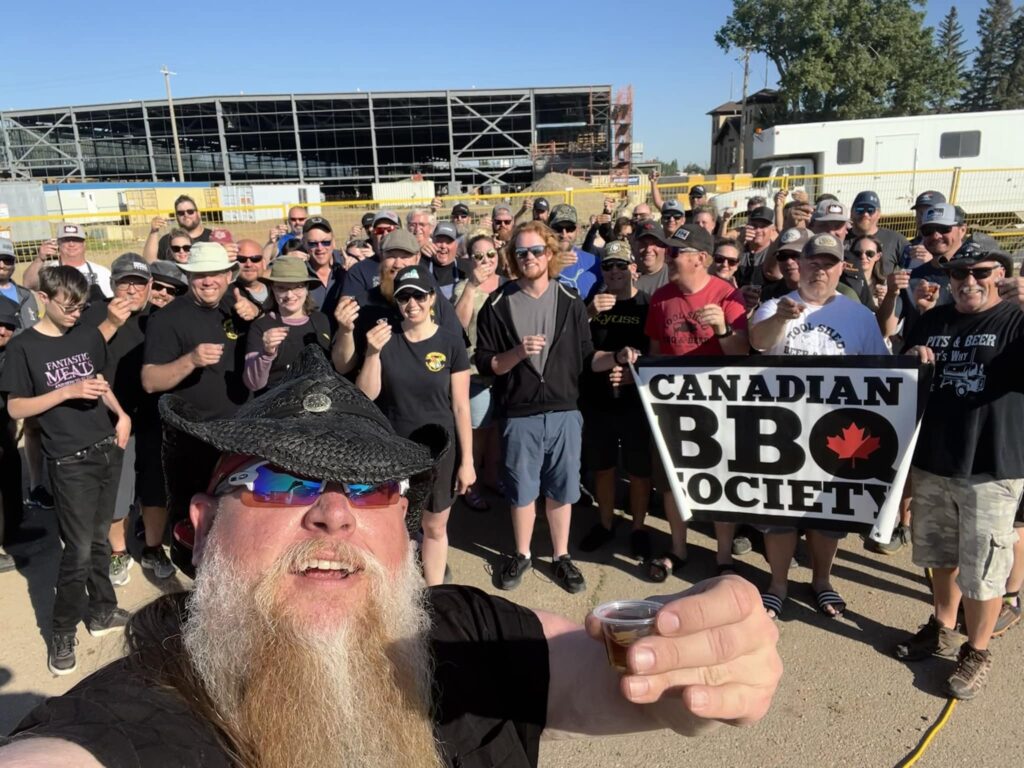 Awarded to the Canadian BBQ team with the highest accumulated score
of their best four(4) events after a full season of competitions.
Our season runs from January 1 until December 31.
YOU'RE IN!
Teams that are members in good standing with the CBBQS will automatically be entered in this points race, and their rankings at sanctioned competitions will be reflected on the "Canadian BBQ Champion Standings" page.
At the end of the year ( Dec 31), one team will be named the "Canadian BBQ Champion"!
In addition, the Canadian BBQ Society will also recognize the provincial points leaders
Earning the title of "Provincial BBQ Champion" for each participating province.
As we want to support and encourage all Canadian BBQ teams, we will also honour the results from other sanctioned events in North America, so long as they follow a program similar to KCBS and are professional events with 4 types of meat (Chicken, Ribs, Pork Shoulder & Brisket).
Registered teams can submit such an event for consideration via your Member Account Scores Section.
---
Rookie Team of the Year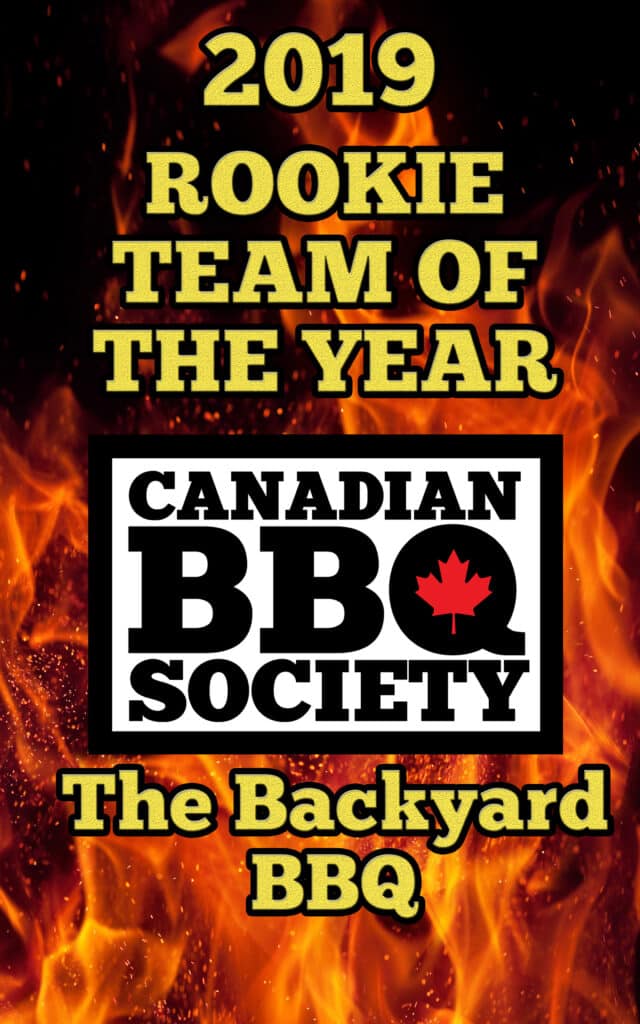 "Rookie Team" is determined as follows: A team is in its rookie year when it first competes in 3 (minimum) sanctioned 4-meat events in a given calendar year.
This rookie year, with 3 competitions, must occur within 24 months of that team's first sanctioned 4-meat comp, ever.
---
Scoring Explained
A team's points for each event will be based on the percentage of teams they beat. For example, the first-place team will always receive 100 points as they have beaten 100 % of the teams (including the appropriate percentage for themselves). A 10th place finishes at a 20-team contest will receive 55 points as they have beaten 55% of the field (including themselves). Last place finishers receive points for themselves only.
A team's points are calculated using the following formula:
---
Scoring – 10 Teams
The points awarded for the entire field of a 10-team comp are shown below
| Rank | Points |
| --- | --- |
| 1 | 100.00 |
| 2 | 90.00 |
| 3 | 80.00 |
| 4 | 70.00 |
| 5 | 60.00 |
| 6 | 50.00 |
| 7 | 40.00 |
| 8 | 30.00 |
| 9 | 20.00 |
| 10 | 10.00 |
---
Scoring – 100 Teams
The points awarded for the entire field of a 100-team comp are shown below
| Rank | Points |
| --- | --- |
| 1 | 100.00 |
| 2 | 99.00 |
| 3 | 98.00 |
| 4 | 97.00 |
| 5 | 96.00 |
| 6 | 95.00 |
| 7 | 94.00 |
| 8 | 93.00 |
| 9 | 92.00 |
| 10 | 91.00 |
| 11 | 90.00 |
| 12 | 89.00 |
| 13 | 88.00 |
| 14 | 87.00 |
| 15 | 86.00 |
| 16 | 85.00 |
| 17 | 84.00 |
| 18 | 83.00 |
| 19 | 82.00 |
| 20 | 81.00 |
| 21 | 80.00 |
| 22 | 79.00 |
| 23 | 78.00 |
| 24 | 77.00 |
| 25 | 76.00 |
| 26 | 75.00 |
| 27 | 74.00 |
| 28 | 73.00 |
| 29 | 72.00 |
| 30 | 71.00 |
| 31 | 70.00 |
| 32 | 69.00 |
| 33 | 68.00 |
| 34 | 67.00 |
| 35 | 66.00 |
| 36 | 65.00 |
| 37 | 64.00 |
| 38 | 63.00 |
| 39 | 62.00 |
| 40 | 61.00 |
| 41 | 60.00 |
| 42 | 59.00 |
| 43 | 58.00 |
| 44 | 57.00 |
| 45 | 56.00 |
| 46 | 55.00 |
| 47 | 54.00 |
| 48 | 53.00 |
| 49 | 52.00 |
| 50 | 51.00 |
| 51 | 50.00 |
| 52 | 49.00 |
| 53 | 48.00 |
| 54 | 47.00 |
| 55 | 46.00 |
| 56 | 45.00 |
| 57 | 44.00 |
| 58 | 43.00 |
| 59 | 42.00 |
| 60 | 41.00 |
| 61 | 40.00 |
| 62 | 39.00 |
| 63 | 38.00 |
| 64 | 37.00 |
| 65 | 36.00 |
| 66 | 35.00 |
| 67 | 34.00 |
| 68 | 33.00 |
| 69 | 32.00 |
| 70 | 31.00 |
| 71 | 30.00 |
| 72 | 29.00 |
| 73 | 28.00 |
| 74 | 27.00 |
| 75 | 26.00 |
| 76 | 25.00 |
| 77 | 24.00 |
| 78 | 23.00 |
| 79 | 22.00 |
| 80 | 21.00 |
| 81 | 20.00 |
| 82 | 19.00 |
| 83 | 18.00 |
| 84 | 17.00 |
| 85 | 16.00 |
| 86 | 15.00 |
| 87 | 14.00 |
| 88 | 13.00 |
| 89 | 12.00 |
| 90 | 11.00 |
| 91 | 10.00 |
| 92 | 9.00 |
| 93 | 8.00 |
| 94 | 7.00 |
| 95 | 6.00 |
| 96 | 5.00 |
| 97 | 4.00 |
| 98 | 3.00 |
| 99 | 2.00 |
| 100 | 1.00 |
---